Our VPS's are powered by OpenVZ, a leading open source container-based virtualization solution built on Linux. OpenVZ creates isolated, secure containers (otherwise known as VEs or VPSs) on a single physical server enabling better server utilization and ensuring that applications do not conflict. Each container performs and executes exactly like a stand-alone server; containers can be rebooted independently and have root access, users, IP addresses, memory, processes, files, applications, system libraries and configuration files.
The OpenVZ project is an open source community project supported by Parallels and is intended to provide access to the code and ultimately for the open source community to test, develop and further the OS virtualization effort. It is in the lead in terms of new technology advancements and develpments bringing the one of the fastest and robust virtualization technology available today.
We use the advanced Solus VPS management software.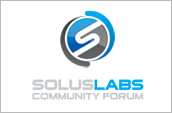 SolusVM allows you to maintain your VPS as needed. You can access your console to diagnose the VPS as well reload with a new OS without incurring any remote hands fees. Installing from either pre-packaged installs or ISO images (enabled per custom request) you can setup your VPS to your exact requirements.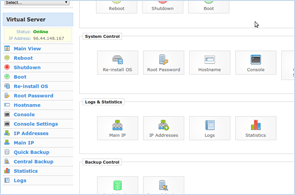 You can reload and reboot your VPS as needed for free choosing a new linux OS from our list of distros.
Track Bandwidth and Disk Usage
Set Reverse DNS
Reload your OS
Get out of bound console access
Manage Multiple VPS
Stop / Start / Reboot your VPS
Access via API
Backup & Restore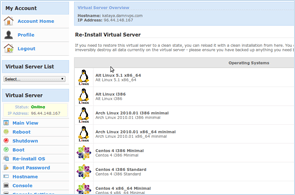 You can change the installed OS on your VPS at any time.
Pre-installed software on your VPS:
The base configuration on your VPS is a powerful specially configured platform for you to begin with to get your web applications running blazingly fast. You have full root access to your VPS which enables you to install new applications into your VPS without any limitations.
Video processing support
FFmpeg, Lame, Libogg, Libvorbis, FLVtool2, Mplayer, Mencoder and AMR are available on our pre-installed template ready for you to use immediately for a video website like PHPmotion or similar.

All VPS's are pre-installed with a MySQL database server (PostgreSQL is also available), the world's most popular open source database which is renowned for its consistent high performance, reliability and ease of use. It's used and relied upon by developers big and small including the world's largest and fastest growing organizations to power their high-volume web sites and web applications including such high profile companies as Google and Yahoo.

Out VPS's would be nothing without the best and the world's most popular web server, Apache which is by far the most complete, open source and customizable HTTP server software in the world! This is the most crucial choice of software because it is the one that serves your site up to your visitors and the software that enables us to serve your site all over the world at the click of a mouse.

And of course, what VPS would be complete without unfettered and total access to the PHP Hypertext Processor which enables you to post to your blog, converse in your forums and so much more! Our PHP functionality has been rated to be the fastest by independent third party web hosting reviews and is constantly and consistently being improved with each new release and upgrade.
Special settings on our Premium Hosting services include: Safemode off, fsockopen enabled, GD image library enabled, curl functionality, Perl CGI, Python CGI support
Current Versions:
Apache HTTP Server: 2.2.6
MySQL Database: 5.x
PHP Processor: 5.2.4


Every VPS is pre-installed with the world-famous Webmin control panel. Click here to see the full specification of the Webmin server control panel system.